Non Woven Fabric Applications
Nonwoven fabric is a fabric-like material made from staple fibre (short) and long fibres (continuous long), bonded together by chemical, mechanical, heat or solvent treatment. The term is used in the textile manufacturing industry to denote fabrics, such as felt, which are neither woven nor knitted.Some non-woven materials lack sufficient strength unless densified or reinforced by a backing. In recent years, non-wovens have become an alternative to polyurethane foam.
Nonwoven fabrics are engineered fabrics that may be single-use, have a limited life, or be very durable. Nonwoven fabrics provide specific functions such as absorbency, liquid repellence, resilience, stretch, softness, strength, flame retardancy, washability, cushioning, thermal insulation, acoustic insulation, filtration, use as a bacterial barrier and sterility. They can mimic the appearance, texture and strength of a woven fabric and can be as bulky as the thickest paddings. In combination with other materials they provide a spectrum of products with diverse properties, and are used alone or as components of apparel, home furnishings, health care, engineering, industrial and consumer goods.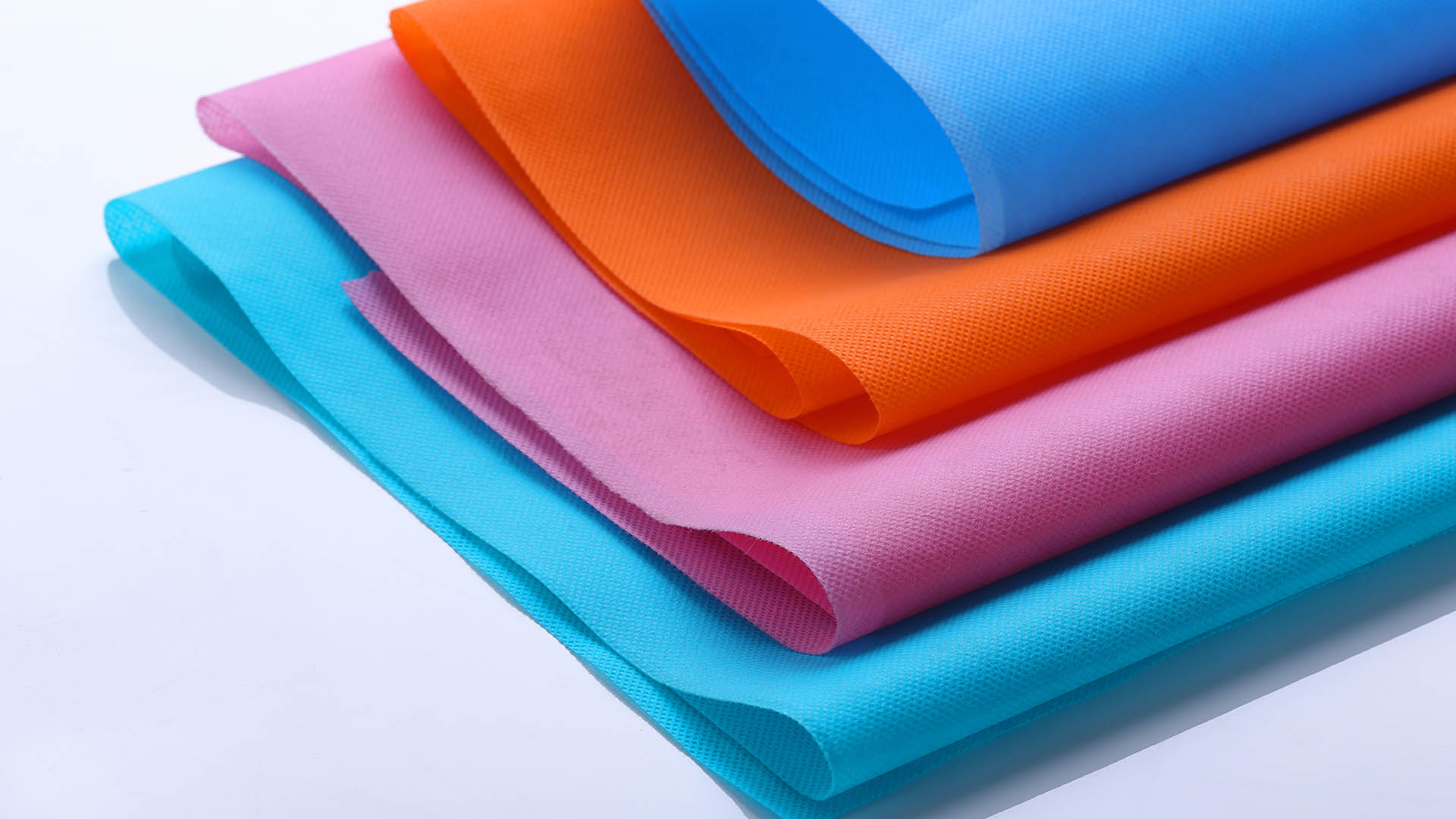 They are not made by weaving or knitting and do not require converting the fibres to yarn. Typically, a certain percentage of recycled fabrics and oil-based materials are used in nonwoven fabrics. The percentage of recycled fabrics varies based upon the strength of material needed for the specific use. In addition, some nonwoven fabrics can be recycled after use, given the proper treatment and facilities.
Advantages of Non-Woven Sack
100% Recyclable
Bio-degradable and can burn without toxic contaminants
No PVC coating or water used in manufacturing process
Greater durability means they are more reusable
Screen printing and heat transfer full colour printing available
Competitive pricing
Light Weight
Packable or foldable
Air Permeable
OUR PRODUCT SOLUTION WITH DIFFRENT MASTERBATCHES